Messages

5,990
Reaction score

11,867
Location
Arrma RC's

Kraton 6s
Mojave EXB
I'm not sure if it's the ArrmaForum Fan banner that everyone loves so much or the awesome prizes, but nonetheless they are both back!
This year we've got a MASSIVE prize pack up for the taking, this is by far our largest one yet and the best thing is... we're going to have LOTS of winners too!!
What is an ArrmaForum Fan Member?
Once a year ArrmaForum opens up a special membership we call the
ArrmaForum Fan
which allows the members a chance to invest into the forum and in return receive some special recognition, member perks, ArrmaForum swag and the chance at some AMAZING prizes (OVER $1,500)!
The cost to become a ArrmaForum Fan Member is $30.00.
So what will you get in return? (while supplies last)
1.
ArrmaForum Fan Member Banner in your profile.
2.
Access to the ArrmaForum Fans Member Private Forum.
3.
One ArrmaForum Fan Prize Pack Ticket!
The membership will be good for six months.
What are the prizes ArrmaForum Fans can win?
There is over $1,500 in prizes to give away! Check out this line up!
Arrma Typhon 6S V5 Buggy RTR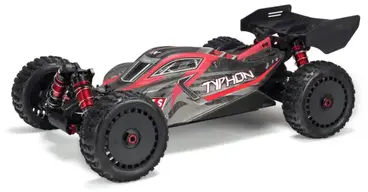 Arrma Mojave 1/7th scale EXB Roller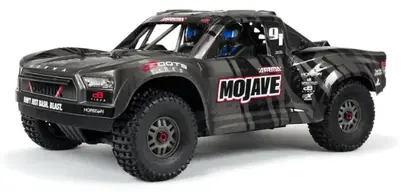 Arrma Vorteks 4x4 3S BLX Stadium Truck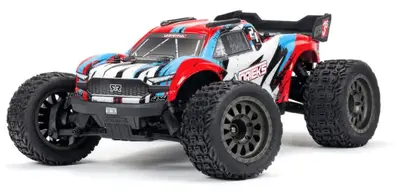 $100 off coupon code to
PPS-RC.com
- thanks
@PPS-RC

Limitless upgrade parts from HotdogCustoms
- thanks
@HotdogCustoms
Full ball bearing set from FastEddyBearings (TWO WINNERS!)
Body Skid plates (FOUR WINNERS!)
- Thanks to
@Camaroboy383
40mm fan mounts to fit blx185 / firma 150 / max 6 (FOUR WINNERS!)
- Thanks to
@Camaroboy383
ArrmaForum 30oz RTIC TUMBLERS
(THREE WINNERS!) - Thanks to
@Doom!
That's right... THREE Arrma RC's are going to be given away along with LOTS of other awesome prizes!
Become an
ArrmaForum Fan Here
!

How many prize tickets do ArrmaForum Fan Members get and can we buy more?
Each ArrmaForum Fan Member will be given 1 ticket with your membership and will be given the option to purchase more if you choose to do so.
*All members world wide are eligible for this arrmaforum fan membership and eligible to win the arrma prize pack. Please note that all members outside the lower 48 states will have to pay actual shipping, if applicable, on arrma forum prizes if picked as a winner.
Be sure to check back to claim your prize. If it is not claimed within 3 days we will do a re-pick and so on until the prize is claimed.