Messages

4,134
Reaction score

8,189
Location
Arrma RC's

Infraction
Kraton EXB
Mojave EXB
Outcast 8s
Talion
Typhon 6s
I've spoken with plenty of people in the real world, and on here about Arrma bodies and if they are the same wether they are pre-painted or clear..!!
Well I'm now totally convinced they are
not
the same, and I believe they are either made from a different material all together or the clears are just thinner..
My point in case is my shiny newly painted Infraction body VS my mates pre-painted version..
Here's my evidence..?
I had a minor rear ender into a curb and my mate hit my real 1/1 car at near on full speed, I'll let the pictures do the explaining..?
Mine...
I can live with the rear part tearing but a crack right in the middle of the body..!!? come on Arrma ?
My mates...
No cracks or splits, and it all just popped back out to leave practically no damage just a cool looking small dent..!! Arrma tough ?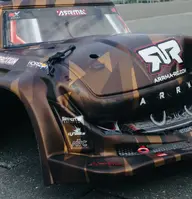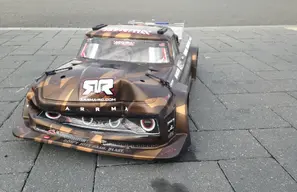 Has anyone else experienced this same issue with a clear body..??
I'm sure
@Porschetech
has had a similar issue..