Messages

60
Reaction score

13
Location
Arrma RC's

Nero
Hello everybody,
I make this thread for Arrma customer service. It is an open thread and I will be very happy if the manufacturer can participate and give some answer.
Since it was brand new, my Nero have small electronic issues. Not responding without any reasons.
A day the Nero doesn't responding I put it on a plateform, and after few seconds, the Nero had get off to a flying start, jumping down by inverting the tx on it's way. The result was a broken body. Nice !
I contacted Arrma after-sales for that and what'is the answer ?
Few packs later, I stop the Nero for two minutes, leaving the pasage to some people crossing it's way, the Nero never restart.
After good advise form the forum, I check the output current of the esc : NOTHING.
I contacted Arrma Promodel.be (see attachment) in my case and we decide to return the entire electronic (esc, tx, rx)
Good song, no ?
The problem is that Promodel.be recived the material since the 6 february.
From today is exactly 74 days or 2 months and 15 days !
But it not only the delay, but the informations I received by phone by Promodel.be : "we sent your electronic by TNT, it's on the way. I'll send you the tracking number"
I never received any tracking number, simply because they never sent the electronic.
I contacted by email Arrma main site (rest of the world), and off course no answer.
Now, I'll will updated this thread weekly until I received my material back.
If Arrma has a customer service (a doubt ?) it can reply here.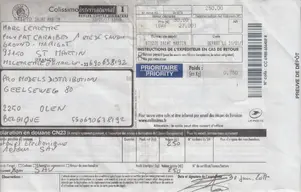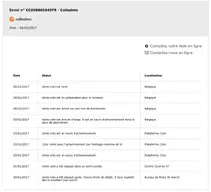 Last edited: