Messages

139
Reaction score

114
Arrma RC's
Need some advice. I bent a few parts tonight running into a mailbox post. See first pic.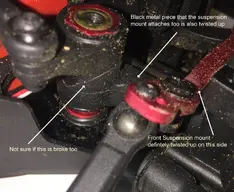 I can visually see the suspension mount bent and the metal piece it is connected to as well. What I can't tell is if the servo savior is damaged. Also, should I even try to bend these parts back or just replace the whole assembly (below)?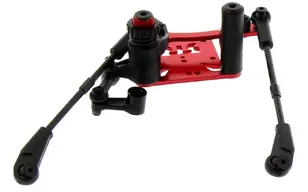 I am thinking replace the whole assy. since it is only twenty four bucks and chalk it up to a lesson learned?