Messages

17
Reaction score

4
Location
Arrma RC's

Fury, Vorteks
I have bought many new rear hub carriers because the ball stud just got pulled out of it.
I even bought the upgraded aluminum version to solve this problem (that indeed works).
Since I have multiple cars (vortex and raider) I never bought aluminum for all.
Today I had to swap out my gearbox with a new one (due to ball bearing failure that trashed all internals in 10 seconds). Then I found that the ball stud connected to the gearbox is 3mm longer compared to the one on the hub carrier, see image: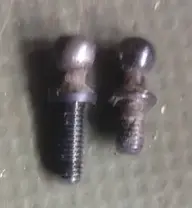 If you use this longer ball stud in the hub carrier you can screw on a m3 nut on the other side, making sure it never gets pulled out any more. See next image: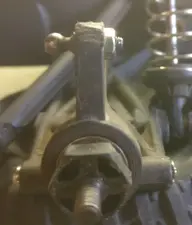 I should have used washer, but I did not have it lying around.
So just use the longer ball stud (
AR330009
) in stead of the original
AR330171
.
This mod will work on: Vortex, Granite, Raider and Fury